3 Most Common Benefits Of The Google Analytics Tool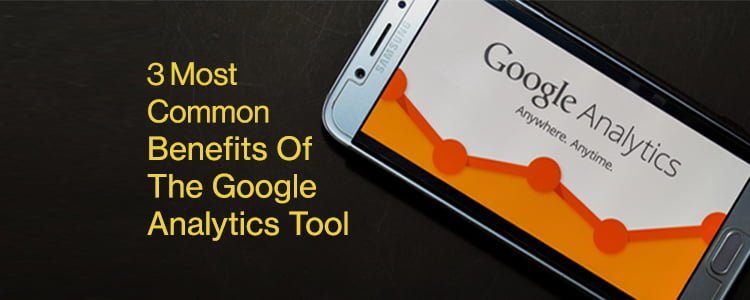 Many website owners and SEO experts make use of the Google Analytics tool, a versatile platform that lets you collect data on your website's visitors. This data can be used to improve your online strategy in different ways. Here are just a few top ways you can benefit from the use of this platform.
Enhancing your website's performance. You can use analytics reports to gain insights that help improve your site. You can check your website's loading speed and performance on mobile, as well as which pages get the most traffic. With this information, you can set objectives for enhancing your site.
Improving your marketing strategy. Analytics data lets you know a lot about your target audience, from where they live to the conversion rates of various channels and more. This information can help you know which marketing tactics to invest in and how to tailor your approach to customers.
Supporting your SEO efforts. The Google Analytics tool provides you with the information you need to improve your SEO. You can find out about your top landing pages, bounce rates, and which search queries lead to your website. Use this platform to aid your optimisation strategy, and you could see a great boost to your ROI.
Utilising the Google Analytics tool can help you see a significant improvement with your business.
The details of this SEO UK blog post were obtained from https://www.semrush.com/blog/beginners-definitive-guide-to-google-analytics/. Click the given link to find out more.
Your online business strategy can significantly improve if you avail of top search engine optimisation services. Visit Position1SEO homepage and learn more about what we can do for you.