Creating Link Worthy Content For Small Businesses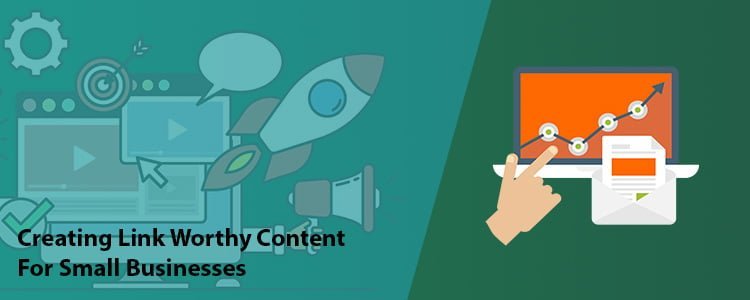 Despite many changes to search engine algorithms over the past few years, content remains king. One of the reasons that content should be central to any small business SEO package is because it allows you to reach out to your audience and spread the word about your brand, your mission, and your business ethos. Content is also the best way to achieve natural links.
Natural or editorial links are the links that you need to build if you are to convince the Google algorithm that you deserve a place on page one of the search results. But, business leaders and influencers will only link to your content if it benefits them as well. Gaining natural links takes a great deal of work, but if done right, the results are worth the hard work. For your small business SEO content to be link-worthy, it must, above all else, be useful. It must offer something to not only your readers but the readers of the business that is linking to it. If it fails this very simple test, then no one is going to want to be associated with your content or your business. However, useful is a very broad term, and there are many ways in which a small business SEO package can help create useful written content. One form of useful content is informational content. This provides news; to be useful, it needs to be up to date, factual, and accurate. Informational local SEO content does not include opinion pieces or gossip. Inspirational content is also useful content. This is content that encourages or inspires people to take action. It includes content that inspires people to support a cause or undertake self-improvement.
Other useful SEO content includes educational content that teaches the reader something new and entertaining content that reaches the reader on an emotional level. What each of these types of useful content have in common is that they answer a question. They may even provide answers to questions the reader wasn't even really aware that they were asking. However, creating linkable small business online marketing content is not just about the intention of the content. It is also about how it is written and how it is presented. There is an awful lot of content out there, and much of it is just that – awful. Your content needs to stand out and it needs to do so very quickly. If it does not attract attention and gain the readers' interest within the first sentence, then it is going to be bounced very quickly. It could be the most useful piece of content ever written by a small business SEO service, but if the style does not engage the reader, then it will never be read and therefore never be linkable. If your reader gets past the first sentence, they will only continue reading and consider linking to your content if it passes plausibility and integrity tests. If your style comes across as too light (or too heavy) then your content may not pass the plausibility test. If you do not provide evidence for facts, if your content is full of factual, spelling, or grammatical errors, then you certainly won't pass the integrity test.
Creating useful content that is plausible and shows integrity is still only half the battle. Your content still needs to be found if the right people are going to link to it. This is where having the right contacts with influencers within your industry comes in. The right small business SEO package will be able to provide support at every stage of creating link-worthy content.