First Look At The Most Recent Lighthouse Audit Tool Update That Measures Tap Target Spacing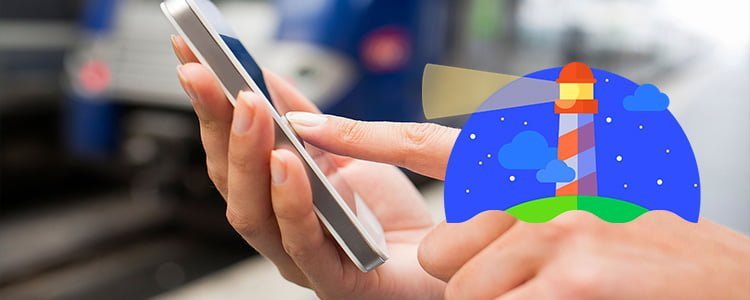 SEO experts and website owners should take note that Google has updated the Lighthouse SEO Audit Tool so it can measure tap target spacing on the mobile version of websites. This will now be included in the SEO score when returning an audit.
According to Google, if tap targets are placed too close to one another, accidental selections can be made. Therefore, Lighthouse will examine the spaces between them. The minimum recommended touch target size is around 48 device independent pixels on a website that has a properly set mobile viewport. The spacing between touch targets should be at least 8 pixels apart, both horizontally and vertically.
If the tool determines that they are not sized properly, the audit may suggest tap targets as an action item to improve SEO score. If these are included in the audit, Google will provide recommended tap target sizes. For example, an icon that has a height and width of 24px can now be changed to 48px by using additional padding. This way, the 48×48 pixel area will become around 9mm, which is roughly the size of the finger pad area of a person.
A Lighthouse audit can be run in Chrome from the developer tools section or by visiting the Web.dev site of Google.
This story first appeared on https://www.searchenginejournal.com/googles-lighthouse-seo-audit-tool-now-measures-tap-target-spacing/297775/. Click the link for more information.
Never hesitate to hire a reliable SEO company if you want to make huge improvements to your website performance and rankings. To discover how we can help you, visit Position1SEO.