Google Updates Its Mobile First Indexing Guidelines With New Recommendations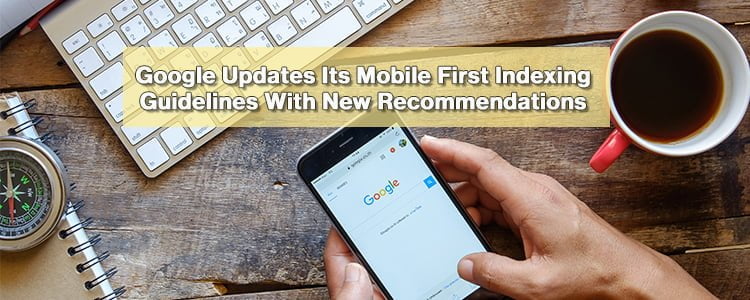 Google's developers guide for mobile first indexing has recently been updated. Here are several additions that SEO company experts and website owners should know about:
Same content for both desktop and mobile
Google recommended to web developers that the content must be the same for all versions of their site. Now, the guide for mobile first indexing warns about potential traffic loss if the mobile version has less content than the desktop version.
Crawling
Developers are encouraged to utilise the same meta robots tags on both of their website versions. For the nofollow and noindex attributes, this is especially noteworthy.
Structured data
On all versions of a website, structured data must be the same. URLs in a mobile site's structured data must utilise mobile URLs too.
Separate URLs
For both PC and mobile, error page statuses must be identical. Should the mobile version show error pages while the desktop version is normal, that page won't appear on the index.
Images
For images, you should keep using persistent URLs, as well as similar alt text for mobile and desktop. Google says that you might experience short-term traffic loss for images if you don't utilise the same image URLs on mobile and desktop.
Following these mobile first indexing guidelines will not only be better for your search engine optimisation efforts but also give users a better experience no matter what device they use.
The information in this blog post was obtained from https://searchengineland.com/googles-mobile-first-indexing-guide-update-emphasizes-the-same-content-across-site-versions-328067. To learn more about this news, visit the given link.
What a professional SEO company can offer might just be what your business website needs to get ahead of the competition. Reaching the top of Google's SERP rankings is possible with the services we offer here at Position1SEO.