Here Is An Update About The Google Indexing Issues Causing Stale Search Results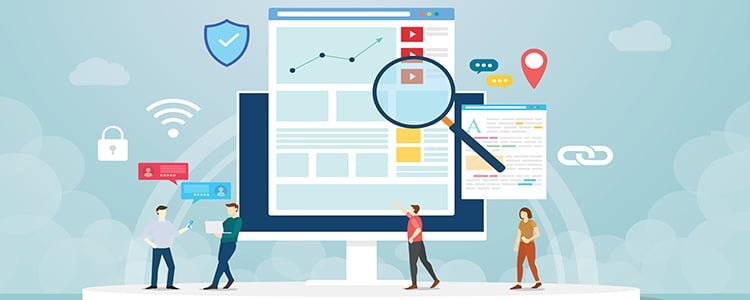 In one of the latest tweets from Google, SEO companies UK and site admins were reminded about indexing issues that may be causing stale search results. Fortunately, Google says, the problem is now fixed.
Stale search results should be a thing of the past now Google has resolved the indexing problems that were triggering them.
The issue appeared to start early yesterday morning, Search Engine Land reported. The extent of the problem was still unknown at the time; and similarly, the exact problem, loosely labelled "stale search results", was also vague and uninformative.
But reports stated that new pages belonging to both the smallest and largest of publishers weren't being indexed by Google. And that means the contents weren't appearing on the SERPs.
Among the publishers affected were the New York Times and the Wall Street Journal.
Google confirmed the presence of an indexing issue through a tweet later in the day. It said: "We're currently experiencing indexing issues that may cause stale search results in some cases".
Google Resolves the Indexing Issues Causing Stale Search Results
Earlier today, Google posted another tweet saying that it had resolved the issue. It reads: "The indexing issues from yesterday have been resolved. Thank you for your patience".
This kind of problem isn't new to Google, as the search engine has dealt with a handful of reported indexing issues over the first months of this year, not to mention some similar trouble in 2019.
In some instances, a website whose reputation depends on breaking stories and on traffic for fresh content may encounter indexing issues.
To check if your content is suffering from indexing problems, you can do a "site" search for your domain. Then, hit the "Tools", and filter the results to "past hour" or past 24 hours".
In the majority of cases, the results are either that Google hasn't been able to index fresh content, or that previously indexed webpages have dropped out of its index.
Google always makes sure it resolves any indexing problems as soon as possible, as it aims to show breaking news in the search results immediately. And that means keeping on top of indexing so that new content is acknowledged quickly.
Here Are The 4 Key SEO Considerations Needed During Rebrand & Domain Migration
Are you planning to rebrand your company and change your local SEO domain any time soon? If so, then you might want to keep these four aspects in mind to retain the SEO-friendliness of your website.
Rebranding can be desirable for a variety of reasons. Perhaps it's a business decision or because of a company acquisition. Often, that means changing the brand name, which also makes changing the domain name a good idea too. However, doing this can hurt the organic search performance of a website.
Once you've decided to rebrand and carry out a domain migration, you should also factor in these aspects, on top of other traditional SEO migration considerations.
1. If Possible, Generate Signals Beforehand
Using your old website and domain as a way to generate announcements of the changes ahead can make the process easier for both Google and users.
These signals, which can heighten the occurrence of the two brand/websites, can be delivered through various means:
Internally, through metadata and content changes.
Externally, through traditional PR and advertising.
It will also help if you can maintain elements of your old branding within your new metadata.
2. If Possible, Retain URL Structures
If you carry out any kind of migration, changes to content placement and URL structures can impose potential risks and problems.
If instead you retain the URL structures or keep them as similar as possible, and maintain content levels, then you can lessen the risks and help ensure various signals are kept consolidated.
What's more, this can also make redirecting easier as it can be done via a single rewrite in the htaccess file. But you also need to factor in the history and links of the old domain.
Take note that Google never loses sight of a crawl path.
While in existence, the old URL will have generated links that point to non-200 URLs over time, and will have experienced changes and possible restructures of its own.
Because of this, you will still need to collate a precise redirect list and process to maintain all your old signals and the equity they hold.
3. Accommodate for the Previous Brand Searches Via Content
There's no doubt that some users will continue to look for your old brand name for years to come, even though you've changed it.
Take Demandware, an international company, as an example. It was rebranded over three years ago to Salesforce Commerce Cloud, but its original name still generates a U.S search volume of 2,800, based on Ahrefs' findings. Meanwhile, its new name only has a 2,500 search volume.
Making sure customers find you, whether they use the old or the new brand name, which can be achieved by using:
Support sections.
Blogs.
FAQ pages.
Both new and current users may still have questions about your products or services that they direct to the old platform.
Abandoning this traffic to your other third-party sites or your market rivals and leaving them to answer customer queries can result in a loss to your business.
4. Deliver New Signals
Among the most serious errors companies make when rebranding and changing the domain name is that they focus on traffic and ranking "KPIs".
They often overlook the importance of generating new signals for the new brand and domain via link building, traditional advertising and/ or online PR. Instead, they treat organic as a channel in a silo.
Once you've collated your redirect list, you'll be able to see the links that are of the most important to you, possibly with branded anchors or commercial ones pointing to the old domain.
While you can take them into account to target and try to make sure the link is changed, there's no substitute for attempting to add new signals to the mix.
These news stories are based on https://edgy.app/google-indexing-stale-search-results and https://www.searchenginejournal.com/seo-rebranding-changing-domains/. Click these links to read more.
Isn't it time you took steps to ensure your business is succeeding online? Maximise your online visibility and achieve the best Google SERPs with the help of our SEO experts at Position1SEO. Visit our website to get started now.