How An SEO Audit Can Reverse Your Fortunes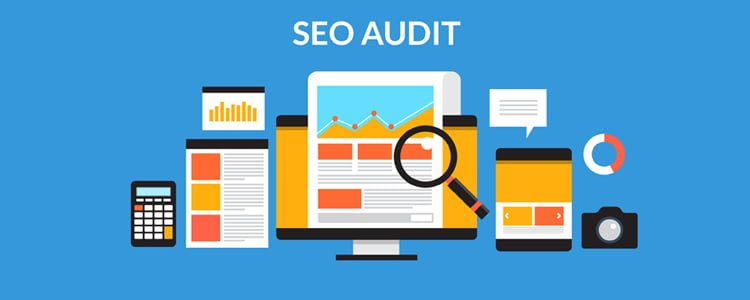 White hat SEO can work wonders for a business, but it's a continual process. You may have the formula correct right now, but any small change to Google's algorithms can completely alter the rankings of even the most popular of websites. One method that the best SEO companies employ is to perform a regular SEO audit.
While the term 'audit' may sound familiar, this is different from the traditional audit associated with businesses. Instead of it being an inspection of your accounts, think of it instead as an investigation into your SEO and digital marketing efforts. It's an approach that will give you a far more holistic overview of the performance of your SEO efforts on your website to help guide you towards the best SEO strategy. This includes details of how individual pages are performing, as well as monitoring data on the traffic to your website overall. Larger businesses with a continually successful web presence tend to rely on regular SEO audits, while smaller businesses may not ever think about the need for one. The best SEO companies usually suggest that audits be performed routinely, whether your company is large or small. In fact, at Position1SEO, we recommend – and undertake – audits for all the websites we monitor once every six weeks. This ensures progress is kept consistent, and no client is taken unawares by website problems for any reason.  An audit is something that takes a bit of time, patience and practice to do correctly. As such, it requires a strategy and a set of end goals. Often these end goals can include improving a website; learning to analyse keywords; understanding a company's competitors; and, most often, for the purpose of boosting its rankings.
While the latter can often take precedence in the minds of business owners, particularly those who are struggling with their web presence, it's important to understand that an SEO audit is much more than just to boost your rankings. The short-term boost can indeed be a positive thing for your business, but it's the long-term benefit in learning the importance of this data and how it can help you grow your business that really matters here. In order to do that, you're going to want to employ the services of an SEO consultant. This is due to the complexity of an SEO audit. It requires not only keyword research, but a competitive analysis and a technical analysis, as well as off-page and on-page analyses. These analyses can provide an incredibly deep understanding of your website. Good SEO companies will also identify aspects of your website that aren't working as well as intended (e.g. broken links) and will be able to offer solutions. However, as aforementioned, an SEO audit shouldn't just be viewed as a way to 'repair' all of your website's problems; it should be viewed as regular maintenance performed by SEO experts.
With proper and regular SEO auditing in place for your website, you'll soon find that your web presence will increase and improve. Finding the best SEO companies to provide this service to you is important. Without the right consultant in place, you may not receive the most complete picture in order to help your website recover and grow.