How The Best SEO Companies In UK Are Managing The Google Local Algorithm Updates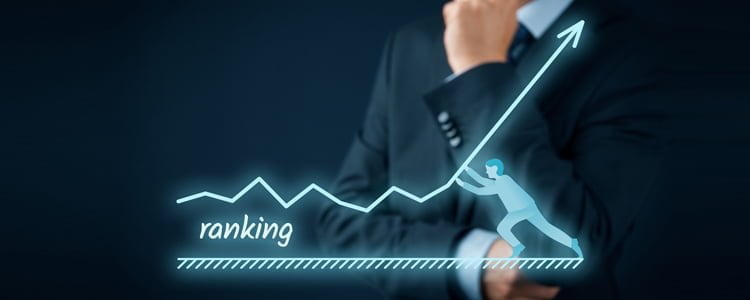 November 2019 saw a host of new updates on Google. The updates seem to have had a mixed reaction with many sites reporting negative effects on their search engine rankings. So, in 2020, how are the best SEO companies in UK managing the local algorithm updates, and what do they mean for your website?
Initially, it was unclear whether Google had actually instigated local algorithm updates or whether the changes in website rankings were due to more general updates and maintenance being conducted by Google.  There are also reports that some of the updates were later reversed. However, it is now clear that there have been several algorithm updates and they have caused some shifting in the rankings of numerous websites across a range of different sectors. The update that has caused the most problems for even the best SEO companies in UK is related to relevance. The update means that Google is taking more notice of broader sets of search terms. This is opposed to previous updates where more weight was placed on Google My Business categories; meaning that businesses that included the right categories were positioned much higher in the rankings. What does this mean for SEO companies? It means that greater importance is placed on the key words that are included in a client's website. Where these are different to the Google My Business categories, the terms a client ranks for may change. Care needs to be taken by your SEO company UK to ensure that there is continuity between the website and the business categories so that client's rank for the right terms across the board.
It is also important the SEO companies track the impact of these algorithm changes across different elements. So, for example, your SEO company may not see much difference in results if they are only checking by geographical area. If they check a single Post Code for example, local rankings may differ little if at all under the new algorithm. However, comparing several Post Codes may show more varied results. Another difficulty that needs to be addressed with the new algorithm is spam ranking. Businesses in sectors that attract a lot of spam are the most affected by this and can see huge drops in their rankings as a result. However, spam is not the only reason why a small business SEO client may see their ranking drop or find that their listing has disappeared completely. Filters play a huge role in this, particularly for new listings. If a client's business is in the same general location as a similar listing, shares or has a similar phone number or website, or has details missing that makes it hard to distinguish, then they may find their website missing in local results. A local SEO company must be aware of the increased importance of ensuring full business details are located on their client's websites and just as importantly, that these details are correct.
When looking for one of the best SEO companies in UK, it is important to choose one that stays up to date with the latest algorithm changes and can understand quickly how they may affect your rankings. However, it is also important to choose a company that recognise when action is not needed and understand the difference between short-term ranking changes that will settle naturally and longer-term changes that require affirmative action.