Neural Matching, Locals Searches And What A UK Based SEO Company Recommends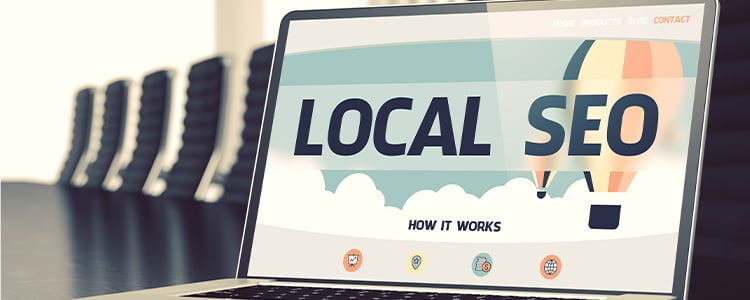 According to this UK based SEO company and many other commentators besides, one of Google's most significant moves this autumn has been its November 2019 Local Search Update. This update further extends Google's move towards neural matching, a process they began last year, which will now also be applied to users' local search results.
Compared to national and multinational companies, local businesses may be at the lower end of the scale in terms of their size, reach and income. But local search is increasingly important to users who are searching for goods, products and services in their immediate geographical area. That's not just as a result of the internet becoming people's main source of information rather than the old paper business directories. It's also because users are increasingly searching 'on the go' through their mobile devices. Whether you're a UK based SEO company with small to medium-sized business clients or you manage your SEO in-house, it's important to understand what neural matching means, and how you can get the best out of it. In the simplest terms, neural matching uses Artificial Intelligence (AI) to try to divine the user's intent more accurately when they input search terms into a web browser, in order to show them the kinds of results that will answer their question. In slightly more complex terms, it means relating the words used in search terms to concepts, rather than returning an exact match, using what Google refers to as a super-synonym system. You don't need to change your local SEO policies and procedures significantly to accommodate this change.
But SEO companies and SEO admins within businesses can actually benefit from neural matching's extension to local searches if they follow Google's advice. The key task to be undertaken is to use Google My Business, and use it well. Update it regularly, and yours or your client's company will appear more prominently and more relevantly in local searches. First, make sure you've filled in all the pertinent fields with your business information, including what you do, your physical address, your phone number, the category of business you own and its attributes. Verify your geographical location so you appear on Google maps as well as within other search results. Add your opening hours, and don't forget to update these if things change or on bank holidays and other seasonal events, like late opening in the run-up to Christmas. You can also greatly enhance your chances of attracting new customers if you make use of the reviews system. Encourage users to leave testimonials about your service and follow up on any feedback. And finally, add great quality photos to build trust and show customers what you have to offer. Although you can't buy a better ranking outright, small business SEO doesn't have to be complicated. By understanding neural matching and its effects on local searches, you can build a better ranking over time, just by showing off your business' potential.
If, as a small business, you're struggling with this, ask a UK based SEO company with local SEO as one of its specialities to advise you – it really is well worth it to ensure your business is kept at the forefront of the local rankings.