SEO Services In The UK Must Take Into Account Mobile-First Indexing Changes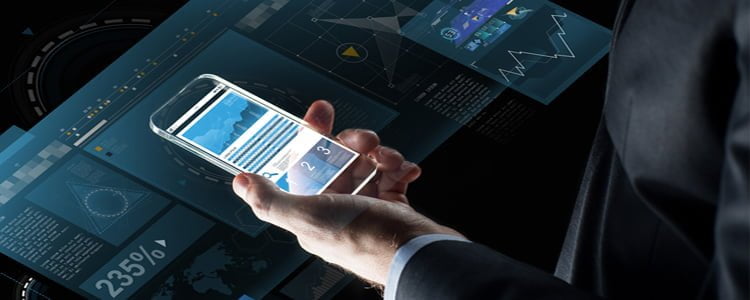 Google's progress towards mobile-first indexing moved forwards another step in July 2019. It announced that all new websites – that is, ones that its bots hadn't previously crawled and indexed – would be judged and ranked on their readiness for viewing on mobile devices, rather than for on desktops and laptops. Good SEO services in the UK are ready for this change. But for the uninitiated, we explain what the change means for you and your website.
First, we'll recap on what mobile indexing means and why it is important for users, website owners and professional SEO services alike. Back in 2014, with the rise in the availability of mobile phones and other portable devices, it was observed that the way people accessed the internet was changing dramatically. Rather than searching from a desktop or laptop tethered to a desk, increasing numbers of users were searching the internet on smartphones while on the go or away from their desks. If you're checking out places to eat or the local news on your mobile, you're viewing a webpage on a much smaller screen than the average PC, or even a tablet, has. So to avoid frustration and allow easy viewing for internet users, Google determined that the way websites were constructed would have to change. In short, they needed to be mobile-ready: viewers must be able to see the full range of content appearing on any company's website, but in an easy to access way on this smaller screen. The search engine giant made it quite clear that whether a website was mobile-friendly or not would ultimately affect its ranking in terms of search engine optimisation. But it also acknowledged that there would be a gradual move towards mobile-first indexing, rather than a catastrophic switch outright.
So SEO experts UK wide were not surprised when Google announced on 1 July 2019 that all new websites as yet unranked would be indexed for mobile first of all. After all, far more people are now viewing the internet on mobile devices like smartphones than are using desktop PCs and the like. What does this mean for you and your SEO efforts? Well, if you have an existing website, then things don't change much for the time being. Of course, all older websites should be continuing to work towards mobile-first indexing. And Google will send notifications to website owners through its Search Console once each site is ready to be indexed for mobile use. But if you are planning a brand new website, then you must ask any firm providing SEO services in the UK for your company whether they will build your site in a mobile-first manner. Fail to do that and you'll have a site that may not adapt and work well for mobile devices. And that means you could find that you're penalised when it comes to being indexed and ranked by Google.
As the ranking of your business on the World Wide Web determines how easy (or hard) it is for prospective customers to find you, it really is in your best interests to ensure your website is mobile-ready. So whether you're paying for a brand new website or employing SEO services in the UK to refresh an existing site, make sure you ask about their approach to mobile-first indexing.