This Is How You Can Improve When Publishing Content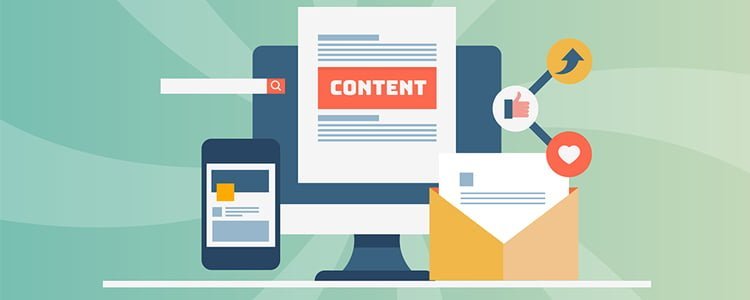 Back when Google's search results ranked site maps, many SEO and site admins were able to rank well by publishing content that was filled with lots of keywords.
Some of them were even reusing old college papers as well as collecting advertisement revenue from the traffic.
However, the infamous saying "content is king", hasn't been effective for a long time. Now there is a new quick way to rank better upon publishing content.
The User's Goal is Royalty
Google no longer sends traffic to random contents. The arrival of algorithms such as Panda, meant that manufactured content crafted to suit specific keywords was targeted instead.
Nowadays, Google is sending concise traffic to specific contents, which are related to the users' goals or also called search intent.
In short, Google is basing the ranking of contents on its relevance to the users' needs.
Instead of saying Content is King, it's now more appropriate to say The User's Goal is Royalty.
Below are the top three suggestions to improve your content in order to rank better:
Determine your user's goals
For certain queries, Google tends to rank websites based on what users are trying to do.
For this reason, it's vital for you to understand site visitors' inherent goals. This includes the things they want to achieve and then you need to write your content with that in mind.
It might be superficial and naive to determine words which are usually associated with a keyword. This can prevent you from understanding what your users want more, which is the most important factor.
"What users want" should be the top factor in choosing the words that will be associated with a provided keyword phrase.
Hence, the salting content with "associated keywords" approach completely misses the point of what it means to publish "useful content".
Content must embody the phrase, "Catch more fish with…" as the lure maker doesn't sell lures but sell the ability to catch fish.
Communicate through images
In order for your webpage to rank better, you must use photos that fit and communicate the given topic/webpage to the users.
Images can strengthen the rankings of what the webpage is about as long as it has a meaning that matches the goals of the user. It might also help in ranking the page in the featured snippets on the top of the webpage.
What you should avoid is matching the image with the keywords. It is more pertinent to show how things can be accomplished  or reflect the results that the users expect.
For instance, a user wants to accomplish something precise from utilising your product, then the image must show someone achieving that result.
Another approach is having an image that shows how to achieve the results, such as a step by step demonstration.
Be precise and relevant
Whether it's a narrow or broad topic, remaining on topic and staying focused will urge a site visitor to stay on the website until the end. This increases the possibility of them responding  to a Buy Button, an affiliate link, or a Call to Action (CTA).
Likewise, this also helps the search engine recognise the purpose of your webpage.
Remember that making a web page easy to understand is the essence of SEO at its most fundamental as it's also the meaning behind the "O" part of the acronym.
Similarly, relevance now relies on the users' goals and then publishing content that addresses these goal. Hence, relevance is no longer about keyword phrases.
Inactive URLs To Be Removed From Google Index
Google may begin de-indexing URLs once a local SEO website goes down within two days. According to John Mueller of Google, this will happen in some cases and will be done on a URL by URL basis. The search engine will still check which URL isn't active. If after repeated attempts  it still fails to come up, then it will start removing URLs.
John said this on Twitter: "Depending on how it goes down, we can start dropping URLs after a couple of days. This happens on a per-URL basis. Also, when it comes back, often we can catch up quickly again too".
Here is the tweet:
All information discussed in this SEO UK blog is based from https://www.searchenginejournal.com/how-to-improve-content/365278/?utm_source=SearchHerald&utm_medium=Link&utm_campaign=SearchHerald&utm_content=Frontpage and https://www.seroundtable.com/site-go-down-google-deindex-urls-in-two-days-29385.html. Go over these link to read the full articles.
Nowadays, SEO is proven to be vital in helping a business succeed in the online market. This is why you need to hire reliable experts that can provide you with quality SEO services. We at Position1SEO offer just that and more. Visit our homepage now to get started.