This Is What Google Said About A Site Ranking For Adult Queries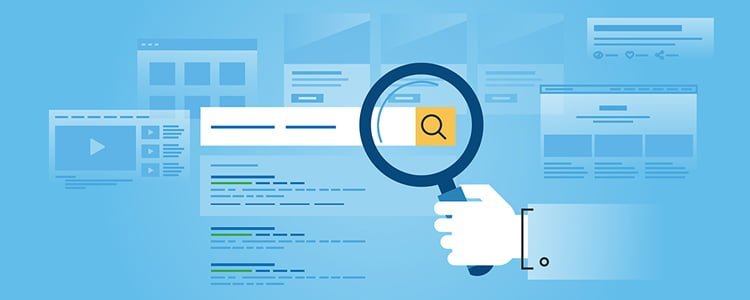 Google assures SEO companies UK and site admins that there would be no site ranking issues when they happen to rank for adult contents.
In an Office Hours Hangout, John Mueller admitted that ranking for adult contents won't ruin the chances of a website ranking for other queries.
The publisher who asked the question said that the negative local SEO managed to rank the site for adult contents. However, nothing was mentioned as to whether this affected the publisher's site ranking for typical queries.
This is the question:
"I have anchor text and backlinks from adult content sites and some of my pages rank for as high as position one for clearly adult content queries, as evidence by the search results.
Is disavowing the adult content sites the best thing to do?
I don't have any manual actions".
This is an unusual enquiry. While there are reports about receiving negative links, none of them have previously stated that it has caused the sites to rank for adult queries.
While Mueller wasn't surprised by the question, many publishers and search advertisers are likely to be.
Negative SEO is not supposed to affect the sites that are being attacked.
Mueller urged the publisher to disavow these links:
"You can definitely disavow these links if you want".
Afterwards, Mueller acknowledged that websites ranking for adult queries can still rank for normal queries.
"In general, just because you have links from adult sites and just because you might be ranking for some of those queries doesn't mean that you would not be ranking for the normal queries on your website.
This is something where people often feel that this is kind of like negative SEO because like I rank for these queries I don't want to rank for.
But at the same time, this wouldn't be negatively affecting the queries that you do want to rank for, which probably aren't these kinds of queries".
Hence, it is correct that a website could rank for different search queries. However, for sites that do not contain any adult content, it should be impossible for them to gain rankings on adult queries just because of adult anchor texts.
Google bombing hinges on the anchor text's power to push a site to the top of the search results for unrelated search queries. It's been a long time since Google reduced the power of the anchor text for such purpose.
Given the situation with a non-adult site ranking for adult queries based merely on anchor text. This looks like a Google Search bug.
Mueller, however, didn't comment on the possibility of a search bug.
Lastly, Mueller reinforced his advice on  utilising the disavow tool:
"So from that point of view that's something disavowing them probably probably makes sense. Makes it kind of reducing the possibility that your site would rank for those queries.
But just because it's ranking for one set of queries doesn't mean that it won't rank for other kinds of queries.
It's not that we suddenly assume that your website is an adult website".
This Is the New Update On Google Search Related To Queries Not Returning Useful Matches
Today, Google revealed that a new feature will be launched that will help users find relevant results on the web by rephrasing their queries in Google Search. Right now, it's being rolled out in the United States; "a new message that lets you know when Google hasn't been able to find anything that matches your search particularly well".
Who will be seeing this. As much as possible, Google Search will try to give the most relevant search results. However, a Google spokesperson said, you may see this message come up for a "fairly small proportion of queries." The message will provide you with an advice on how to rephrase your query for better results.
What will it look like. Below is a screenshot of the message that shows "it looks like there aren't any great matches for your search." As you can see, it will give you tips and advice on how to improve and retry your searches:
Added results. This feature was tested last November, it urged people to click to discover more search results. Meanwhile, the launched version of the feature now shows users search results, but not always great ones, below this box. "While you can still go through the results to see for yourself if they're helpful, the message is a signal that we probably haven't found what you're looking for," the search engine giant said.
COVID-19 help. This feature may help with the queries about COVID-19 as well. Given that the news and advice about this is constantly changing, the search results that you require may not be available. This is among the reasons why Google expanded the question hub feature to the United States. When combined with this update, users can surely find great results for all of their queries related to COVID-19.
Why we care. On the other hand, for SEO professionals and company owners, this feature can bring more opportunities. You may also need to rethink strategy if the box appears in your clients' keyword lists, in their analytics, or their performance reports.  Maybe you need to create more content around the query, and maybe you need to see if those searching for those keywords are converting on your site.
This local SEO services related blog is based from https://www.searchenginejournal.com/google-normal-site-ranks-for-adult/363784/ and https://searchengineland.com/google-launches-search-tips-for-when-the-query-doesnt-return-great-matches-333447?utm_source=SearchHerald&utm_medium=Link&utm_campaign=SearchHerald&utm_content=Frontpage. Visit these links to learn more.
Indeed, hiring a professional SEO services provider will do a lot in helping your business succeed. If you want to secure quality services at reasonable prices, head over to Position1SEO now.