This Is Why You Should Not Pay Attention To SEO Contests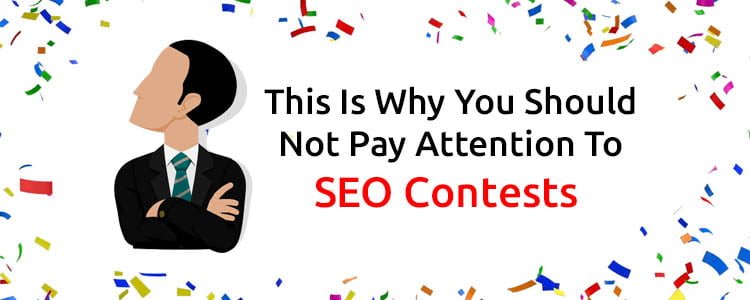 Just last Wednesday, John Mueller of Google talked about his take on SEO contests via Twitter. He warns SEO experts and website owners to ignore such activity since they're pretty useless.
On his Twitter post, Mueller stated that SEO contests don't actually represent real-life performance. Instead, this activity just leads to massive amounts of spam, which impact the entire ecosystem in a bad way. So what's the best thing to do? Ignore them.
While Mueller didn't mention a specific SEO contest, it can be hinted that he's citing the one run by Wix. In Wix's Lovers vs. Haters contest, agencies are encouraged to participate and contend for the highest ranking of "Wix SEO" term. Wix also ran a similar SEO contest before to exhibit its platform's alleged capabilities.
That said, this type of contest has always been controversial and looks like it won't disappear any time soon. If you're interested in joining an SEO contest, Mueller recommends focusing on something more productive like making your site stronger and better or improving your services. However, it's still worth noting that Mueller didn't specifically state that such contests are a blatant violation of the webmaster guidelines of Google.
This story first appeared on https://www.searchenginejournal.com/google-seo-contests-are-useless-and-should-be-ignored/306899/. Click the link for more details.
You can now fully optimise your site for major search engines with the help of a professional SEO company. Visit Position1SEO today to know more about this.