What We Know About The New Report In Google Search Console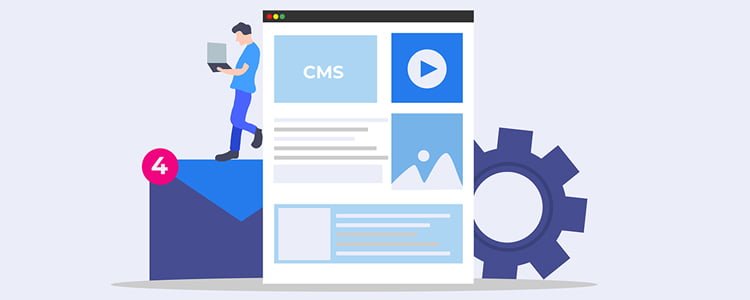 Google informed local SEO agencies and site admins on Tuesday that Special announcements are now included within its Performance report. It also added a new Special Announcements Enhancement report to the Search Console. Most importantly, its Rich Results Test tool now supports Special Announcement markup as well.
The latest Special Announcements Enhancement report. The Special Announcements Enhancement report shows errors, valid pages, and warnings implemented on your website.
Special Announcements in the Search Console Performance report. The Search Console Performance report now shows clicks, impressions, and CTR results specifically for special announcement pages.
Rich result testing. This tool can now be utilised to see live pages, which have been marked up with SpecialAnnouncement schema. In addition, site owners can upload code to the Rich Results Test tool prior to launching it to find errors and obtain suggestions.
Why we care. These latest tools in Search Console can make troubleshooting issues with SpecialAnnouncement structured data easier as well as making it simpler to evaluate the performance of those pages in Google search. This is especially important because rich results generated from this structured data type may be concerned with safety and public health announcements.
Here Are The Changes So Far By The May 2020 Google Core Update
SEO companies UK and site admins are continuously observing changes in search results as a result of the May 2020 Google core update. According to the search engine giant, it might take a couple of weeks before this settles, which might not be good.
The majority of  recent updates have settled reasonably quickly and have required only minor tweaks along the way. Obviously, this isn't the case with the latest update, making it evidently much bigger.
Here is a partial list of what areas are affected:
Health-related sites
Multiple languages simultaneously
Local search businesses
Rolling out worldwide
A lot of SEO agencies and site owners are experiencing a multitude of changes with results changing daily and even hourly in some cases.
Why do updates cause ranking volatility?
Rolling out the changes to all the data centres worldwide may take some time, which is among the reasons why the search results become volatile. Your browser could be receiving either old or new data once it encounters a data centre.
There are also changes occurring across numerous factors and this is another possible reason to explain the volatility in results.
When an update is launched, it will be usually followed by a span of relative calm. This gets interrupted by additional changes, which sometimes turned the tables on losses.
This is often referred to as reversing false positives which means that relevant websites have been affected unintentionally by an update. Once the update is completed, Google engineers evaluate the feedback, go through the search results, and revise it to fix any false positives.
First Impressions
Most people have called this update "carnage" and have voiced their disappointment regarding its inconvenience to their businesses, especially during this time.
Search marketer Tony Wright (@tonynwright), offered this impression:
"This appears to be one of the most significant updates in recent memory. It's too early for anything other than analysis, but I've seen sites in multiple verticals affected.
It's not clear who the winners are yet".
Some people already said that they're encountering changes with many industries, especially in health-related topics.
Who is affected by the update?
Local Search Fluctuations
Local type search results are one area that has been mentioned as experiencing numerous fluctuations.
Below is a graphic that shows fluctuating local search since late April 2020:
Does Covid-19 have an impact on Search Algorithm?
Some people are thinking that COVID-19 has something to do with the impact of Google's algorithm in determining users' intent when they make search queries.
Without a doubt, the pandemic has affected search patterns.
Question is, is there a possibility that Google added a change to make its algorithm more sensitive to these changes? No one really knows.
Another noticeable thing with this update is that some websites with specific brands that have been around for a while gained in the rankings, while less branded ones have lost out.
Worldwide Update Rollout
SERPs worldwide appears to be affected by this recent update from Google. According to reports on WebmasterWorld, volatility was seen in Europe, the United States, and Australia simultaneously.
Kenichi Suzuki (@suzukik), a Japanese search engine marketing expert, said that the update is being felt hugely in Japan.
This is what he said:
"We're seeing a big fluctuation. …The May 2020 Core Update seems a typical core update".
Thin Content Losing?
Meanwhile, there are also reports stating that some thin content has experienced a drop in rankings. The reason behind this hasn't been determined yet, whether it's solely due to their thin content or anything else.
What do updates target?
It's crucial to know that broad core updates on Google aren't entirely made to target a specific industry.
There might be a strong effect on the industry due to the change in the algorithm, but this doesn't mean it was targeted intentionally.
Google has a history in recent times of launching broad core updates which have affected factors like understanding the search intent of users and what webpages are about, as well as how are these are relevant to search queries.
For instance, the ranking of medical related sites by Google can be affected by a change to improve understanding of search intent.
Where the search engine decides that users are looking for scientific results for health related queries, then websites falling into the "natural" remedies niche will be negatively affected.
Therefore where medical related websites are seen to be affected disproportionately, it might be the effect of a change in understanding search intent.
Another element in recent algorithm updates on Goole have been link related factors. This includes Google deciding to use no-follow links selectively for ranking purposes.
What do updates reward?
When it comes to rewarding websites, Google doesn't really rely on any particular quality but look for search query relevance.
Moreover, Google utilises the link signal to identify the popularity of a website and its relevance.
Do updates concentrate on quality?
Google has been consistent about not ranking poor quality websites. Whether a user is satisfied by a web page after making a specific search enquiry is the element that is most important.
Google isn't basing its rankings on quality alone but on the overall relevance of the website.
Takeaways
You should wait until the search results settle down prior to making any significant changes.
It's better if you know which websites are gaining and try to figure out the reason behind it. Just make sure to not snatch at the on obvious reasons, though.
Looking at how the website satisfies search intent is highly advisable.
The information mentioned in this SEO UK blog came from https://searchengineland.com/google-search-console-now-supports-specialannouncement-schema-334196 and https://www.searchenginejournal.com/google-may-2020-update-analysis/366740. Click the links for the full articles.
Are you looking for a reliable SEO company to help boost your online presence? Don't look any further because we at Position1SEO have qualified SEO experts and quality services to aid you in reaching your business goals. Visit us now to get started.