Why SEO Is Now Best Left To The Professionals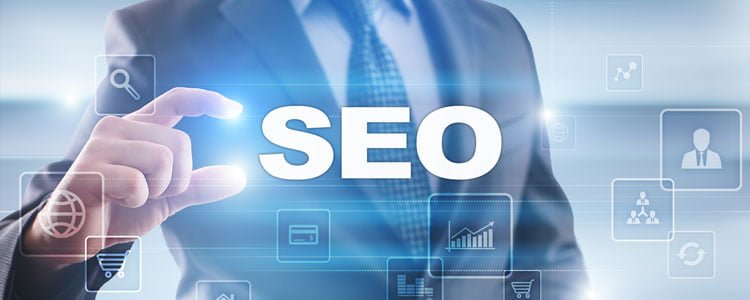 There's a temptation for those running small businesses to try and 'have a go' at SEO to help boost the visibility of their business, instead of using recommended SEO companies. While the idea of using SEO to boost your business fortunes is a solid one, the execution can be far from perfect – and may even do more harm than good.
In the past, the idea of the 'entrepreneur turned SEO expert' – which brought success to many who learned how to optimise their websites – was very prominent. However, as SEO continued to evolve in the face of technological advancements, it became clear that those days were over. SEO expertise is no longer just a good skill to have anymore; it's an outright profession. We're not saying that you shouldn't try to learn about or understand SEO and why it matters to your business (as that's important too). But what we are saying is that you should let the professionals develop your search engine optimisation strategies. Good SEO is more than just meta descriptions and title tags. While those elements are important, it's so much more. It requires patience, understanding of trends and changes to search engine algorithms, and the ability to respond and develop new strategies based on these developments. These are developments that the top SEO companies keep track of on an everyday basis. Just think: if you ran a hotel, would you also take on the role of chef or head cook? I mean, sure, you might be able to make great bacon and eggs. Everything might be fine for a few days – but what if a guest wants something new? Vegetarian? Vegan? Gluten-free? You can't respond to this change in a timely fashion. It's a similar story when it comes to SEO.
SEO professionals in 2019 are multi-tasking marketing masterminds. In fact, this multi-disciplinary approach to the wider world of digital marketing is a great tool for small business owners to utilise. In the past, things were different. The worlds of digital marketing and SEO were apart from one another – meaning companies had to invest in one company for their marketing efforts, and another for their SEO. This proved cost-prohibitive for many small businesses – so it's no surprise that DIY SEO became such a phenomenon. But the past five years has seen the rise of SEO SEM companies – consisting of experts from the fields of optimisation, public relations and marketing – that have been set up with small businesses in mind. This condensed, affordable package of expertise from recommended SEO companies is extremely beneficial for small business owners. You not only get access to the technical side of SEO – such as keyword research, knowledge of backlinks and site hierarchy; you also unlock the abilities of marketers to tell a story about your business to your target market.
As we previously said, there's nothing wrong with trying to learn about SEO and understand why it's important to the success of your business. Every small business owner should understand the basic principles. But when it comes to enacting small business SEO strategies, it's best to work with recommended SEO companies.