You Can Now Reply To Google My Business Reviews Again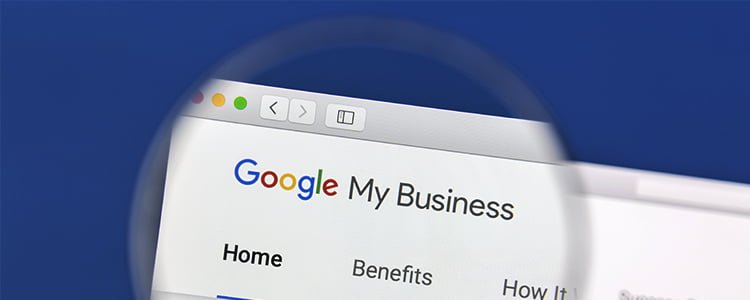 Before, Google My Business has allowed SEO UK professionals and site owners to reply to reviews using the console. This feature was even tested to give automatic replies for reviews. However, this feature where you can reply to Google My Business reviews was eventually gone. Today, it has been reported to have returned and currently working.
Here's a screenshot of the GMB reviews section, wherein it allowed replying once again.
Among the first people to see the Google My Business reviews feature back was Mike Blumenthal. According to his tweet, "Whether it is permanent or not, we do not yet know. But it could portend a return to "review normalcy" in the GMB."
This Is How You Can Remove Content For Search Engine Optimization According To Mueller
On a recent office hours hangout, John Mueller from Google explained a basic mistake that many usually makes when eliminating pages for search engine optimization. Mueller concentrated on how publishers can get rid of the content for further traffic.
Will this help with SEO?
One publisher asked on whether removing those non-performing content can help search engine optimization. In relation to that, getting rid of the dead weight can actually aid Google when it comes to focusing on performing pages.
Here's the question:
"Can it help SEO by reducing web pages by marking our product pages noindex, which have almost zero impressions in the last 16 months.
Currently 10 to 15% pages are like this and they're just dead weight on our site.
I was wondering that after noindexing such pages we will submit fewer pages to Google in the sitemap and Google could focus on the rest of our site better."
Depending on why the page isn't performing
In response to the question, Mueller said that it's not answerable by yes or no. He then explained that eliminating non-performing pages doesn't technically mean that the remaining ones will perform better.
Here's Mueller's answer:
"It's something that I know some sites do.
I think it is not a totally unreasonable approach to say that the pages that nobody cares about I essentially removed from my website.
But it's something where I wouldn't just blindly do this.
So if you're just blindly focusing on the number of impressions that you have for individual products and you drop them from search then it's very easy to drop things that are actually useful but they're just not that common."
Why is the page not performing?
According to the Mueller, the reason why the content is removed depends on why the page isn't performing well. He explained that there are only some individuals who are looking for such a specific keyword phrase. That said, it means that the metric of impressions is not necessarily the right one to utilise to help determine pages to noindex and block the crawling from Google.
Here's the continuation of Mueller's answer:
"It might be that maybe it's an archived version of a product or page where people after a certain period of time they need to go back there to find instructions for repairing this product or they want to look up historical information about this item.
And that's not something that happens every day. So if you just purely look at the number of impressions and it's easy to accidentally include a lot of things that are actually still useful for the web, they're just not that commonly used.
On the other hand looking at the number of impressions and the types of pages that you have on your website, that can give you a little bit of a better understanding of which types of pages are more important for users.
And that can either guide you to saying, well this type of page is something that maybe I don't want to provide anymore or perhaps it can guide you into saying, well this type of page is currently not seen as being that useful."
Can the non-performing page be enhanced?
Mueller also emphasised on the significant analysis of whether a content page just requires an update. For instance, in case a product was replaced by a better or newer item, the old product's ranking can be a chance to announce that it's not available anymore, and that a newer one will be released soon. If the cost of the new product is the same as the old one, note that this is something you can use to entice a user into getting the newer product.
Mueller's recommendation on removing pages:
"For informational content it might be useful to see if new techniques, technology, or jargon has changed. Not all informational content is evergreen. If it can be improved then that's definitely a good thing to consider doing.
Maybe if I significantly improved it, it would be different. And that's also something where you don't just go and… blindly look at the number of impressions but rather you have to make a judgment call and look at that and see does it make sense to.. remove this?
Does it make sense to improve it?
And a lot of times it does make sense to improve things on the web."
Lesser number of pages do not lead to higher rankings
While there's an idea that getting rid of non-performing pages will improve the rest of the pages, Mueller clarified that this isn't always the case. He said that it could be beneficial for some websites but not for others.
Mueller's statement on removing content for SEO:
"With regards to just having fewer pages and those fewer pages then ranking higher, I don't see that happening so much. It can help for a very large website to reduce the number of pages that they provide just purely from a technical point of view and that if we can like crawl 1/10th of the pages on a website and it's a lot easier for us to pick up those 1/10th of those pages a lot faster.
That can in turn help us to figure out well maybe these are the pages that are really important for the website. But if you're just dropping a handful of pages here and there, I don't think it changes anything for crawling and probably not much for the website in search overall."
Best Way To Remove Pages For SEO
One thing to take not when it comes to removing non-performing content is that it's not a general solution for improving rankings of all the websites. Nonetheless, it's crucial to check if the page just requires updating.
Getting rid of pages is an old fix for traffic problems, and there's even a related solution for this called Content Cannibalization. Then ten years later, this strategy was rediscovered and changed its name to Keyword Cannibalization.
In such version of the technique, it was said that pages that are identical would eat into the other pages' rankings, so the solution is to get rid of the content.
While removing pages for search engine optimization looks to be a good option, it's still imperative to assess if the pages simple requires improvement to make them more relevant and unique.
Having said that, make sure to analyse the non-performing content first before even deciding if it can be updated or not.
All information used in this post came from https://www.seroundtable.com/google-my-business-replying-to-reviews-29295.html  and https://www.searchenginejournal.com/google-right-way-to-remove-content/361004/. Click the links to learn more.
Achieving an increased in site rankings, traffic or conversion requires great amount of time and effort. But by getting reliable and effective services from an SEO company, such task will be much easier for you. Find out how our services can benefit you by heading over to our homepage at Position1SEO.