3 Negative SEO Habits You Should Drop In 2020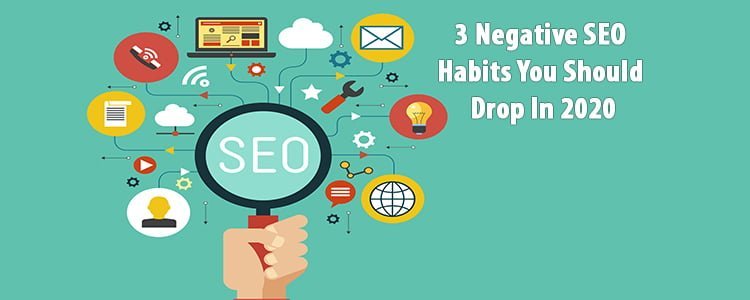 Apart from those listed previously, there are other practices that search engine optimisation specialists and website owners should refrain from doing. Here are three more SEO habits that you should stop doing in 2020.
1. Using marginal content. Optimising your website's content is great, but you should avoid creating low-quality content to increase page numbers. Always try to publish excellent content to provide the best value for your users. Even if Google didn't always preach about having quality content, what your website has to offer must be good, especially compared to your competitors.
2. Ignoring technical issues. Good content and link building are important, but serious technical problems can negatively affect rankings. Ignoring these issues is one of the worst SEO habits you can have. Always look out for and fix things like mobile errors or slow page loading issues.
3. Not keeping up with SEO updates. Search algorithms, best practices, and guidelines are always changing. You should always make it a habit to read the latest news in the industry to guarantee that your strategies are still up-to-date and effective.
With a new decade fast approaching, it's a great time to drop these harmful SEO habits from your strategy.
Details in this blog post were taken from https://www.searchenginejournal.com/bad-seo-habits-leave-behind/338945/. Visit the link provided to read the complete article.
It is highly recommended to hire SEO experts to help boost your website's rankings and reach more of your target audience. Check out the Position1SEO homepage to and see how our offers make this possible.