6 Tips To Improve The Image Optimization Of Your Website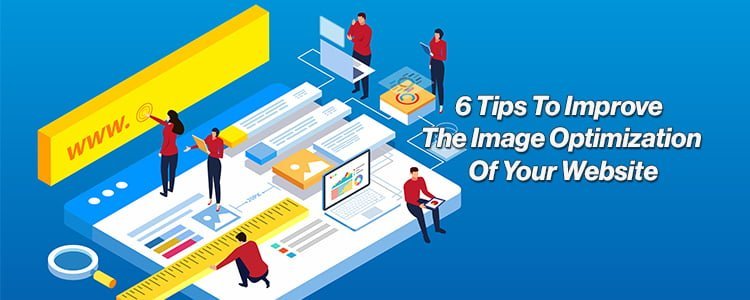 Many SEO experts and website owners have seen great success thanks to proper image optimization. To help you handle this process smoothly, here are six essential things to keep in mind.
1. Make a title and description for your page. Google's algorithm generates a title and snippet to explain how a picture relates to a search. This process is affected by a page's title and description, among others, so don't neglect them.
2. Define image dimensions in code. Defining an image's dimensions in code improves user experience and allows browsers to size a picture before loading the CSS.
3. Use custom file names. A file name helps users and search engines understand what a picture is about. Because of this, using descriptive file names will improve an image's SEO value.
4. Make unique images. Stock images won't be as beneficial for your website as original pictures. Using unique images helps your website stand out and increases your chances of ranking on queries.
5. Take note of your image file structure. An image's file name and path are both ranking factors. Therefore, it's important to give your image subfolders category-related names.
6. Watch out for copyright conflicts. Always make sure that there are no copyright conflicts with your images, as this can end up costing you money. When looking for pictures, use Google Images to find only those that can be legally reused.
By following these helpful image optimization tips, your website is sure to benefit.
The information in this blog post can be found in https://www.searchenginejournal.com/on-page-seo/image-optimization/. To read the full details, visit the provided link.
You can reach your target audience online more effectively with the help of a top SEO agency. Visit the Position1SEO homepage and find out how our affordable packages can benefit your business.