Google Founders Step Down From Their Positions At Alphabet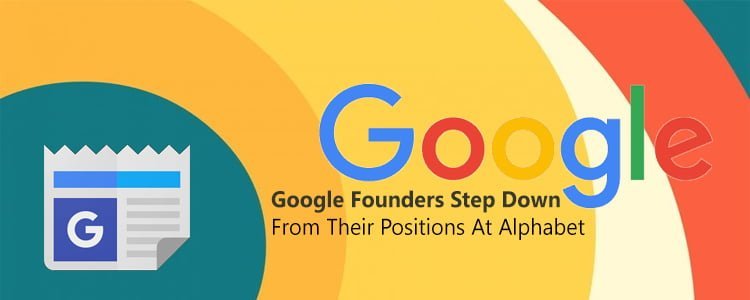 The recent news about the resignation of Google founders Larry Page and Sergey Brin has sparked discussion among many SEO specialists and website owners alike. Believing that the company needed to thrive without their daily influence, the founders stepped down from their respective positions as CEO and President of Alphabet, Google's parent company. Google CEO Sundar Pichai will take over, becoming the CEO for both Alphabet and Google. Page and Brin will continue to be active as members of the Board.
The Google founders advocated for Pichai, an individual they've shared a close working relationship with for 15 years. Pichai was present in the formation of Alphabet, and even became a member of Alphabet's Board of Directors. The founders said that he brings both passion and humility in using technology for the company's users, employees, and partners. They added that he's the person they've relied on the most and that he is the best person to lead Google and Alphabet from now on.
Pichai started leading Google in 2015, and the search engine giant has grown exceptionally well since then. With the resignation of both Google founders, it will be interesting to see how Alphabet will improve under Pichai's leadership.
This SEO post used information taken from https://www.searchenginejournal.com/google-co-founders-larry-page-and-sergey-brin-resign/338501/. Follow the link provided to read the full story.
Hiring a reliable SEO services company is one of the best decisions you can make to improve your online marketing efforts. Check out the homepage of Position1SEO to know more.