Here Are The New Features Of The Change Of Address Tool In Google Search Console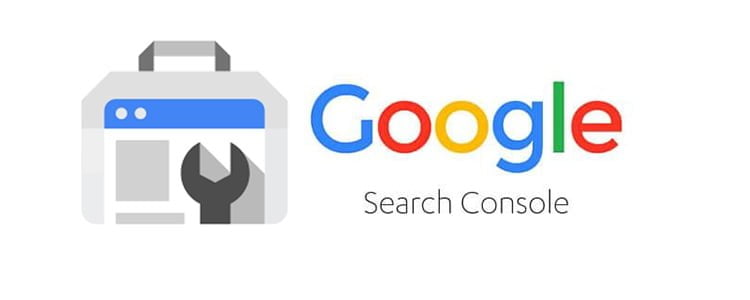 Google is releasing new features for the Search Console's change of address tool to further provide assistance to SEO experts and webmasters when moving to new domains.
The Search Console's change of address tool enables website owners to notify Google when their website has been moved to a new domain. On top of that, it can be utilised when moving websites to another subdomain.
When Google is informed about a change in domain, it will start prioritising crawling and indexing the new domain over the old domain. Also, submitting a request for change of address will notify Google to forward signals to the new domain from the old one.
For this tool to become more helpful to website owners, Google is adding these new features.
Redirect Validation
A significant element of any domain name change is setting up 301 redirects to new URLs from the old ones.
Now, the change of address tool is going to validate the redirects instead of the website's top 5 URLs. Search Console will clearly indicate whether a redirect from an old URL to a new URL is valid. If the redirect is considered valid, you can confirm the transfer with Google immediately.
On-Screen Reminders
After submitting the request for a change of address, Google Search Console will send you a reminder for this every time you log into the dashboard of the destination or moving domain.
According to Google, it could take around 180 days to accomplish a change of address request. Presumably, the new reminder will be up throughout the whole procedure.
It must be noted that the change of address tool in the Search Console is just part of the domain change process. As stated, SEO professionals and website owners should implement 301 redirects for the main page and all canonical pages before using the tool.
This Is How Google Addresses Manual Actions And Reconsideration Requests
In the most recent episode of the Ask Google Webmasters video series, John Mueller of Google offers advice concerning manual actions and reconsideration requests.
Here was the specific question that was asked:
"Hi John, my domain was detected as spam. I have already fixed it and reported it via Search Console but my site is still detected as spam. What should I do"?
What is manual action?
Google penalties are considered as manual actions since they're given after Google's webspam team manually reviews a website.
A manual action can be a partial website content removal from search results or perhaps an entire website being deindexed.
Spam is among the many reasons why a manual action is done.
How to address manual actions?
When a website gets a manual action, Google sends a notification to the owner through the Search Console. The notification will tell the reason for the manual action as well as the steps to be followed for recovery.
After the necessary measures are done, the website owner should submit a reconsideration request through the Search Console. A member of the webspam team of Google is going to review the petition and possibly reconsider the given penalty.
John Mueller's advice
In case Google still considers your website as spam even though you are doing your best to solve the problem, Mueller "strongly" recommends to start a thread in the official Google Webmasters Help forum. Here, website owners can get feedback from colleagues. Mueller explains:
"In the forums you'll find folks who have seen lots and lots of sites with issues that result in webspam manual actions, and you'll get input on things that you can either improve or fix on your website.
When you go there make sure to include all of the information you have about your website. Explain the original issue and what you've done since then to clean up".
When explaining your issue to users in Google's forums, Mueller recommends being as truthful as you can. In short, do not attempt to conceal anything.
"I recommend not trying to hide anything about your website. Everyone makes mistakes at some point, that's fine. The important part is that it's a lot easier for folks to help if you're honest about what has happened so far.
Sometimes the input you'll get isn't easy to take in, especially if you've spent a lot of time just focusing on that one website. But, regardless, I find it's always useful to get external opinions from folks who have seen a lot of different websites".
When further modifications are accomplished, you can send another reconsideration request as needed.
This post used information from https://www.searchenginejournal.com/google-search-console-change-of-address/349560/ and https://www.searchenginejournal.com/google-on-dealing-with-manual-actions-reconsideration-requests/349872/. Click the links for more information.
When it comes to acquiring SEO services, always aim to work with the best specialists right now. Visit Position1SEO today and see how we differ from the rest.