Search Engine Optimisation: The Basic Principles And How To Get Started

Wondering why search engine optimisation is perhaps more relevant than ever to your company? As of January 2021, research showed that 96% of people in the UK were active internet and mobile internet users. And in terms of the tools they use to search, the figures for June 2021 show that Google holds the highest market share in the UK by a long chalk, with 87.7% of people using this search engine on desktop and mobile devices alike. Bing lags behind with just 8.39% of users routinely turning to it to find information; while Yahoo! and DuckDuckGo straggle at the rear, holding just 2.25% and 0.87% of the market share respectively. And other countries follow similar trends.
These figures highlight the importance of following Google guidelines to the letter when implementing your search engine optimisation marketing strategy. But what are the trends you should be following? Here, we look at some of our top tips for managing your SEO to make sure your site is ranked highly by Google and seen by your target audiences.
The Overarching Principles of Good Search Engine Optimisation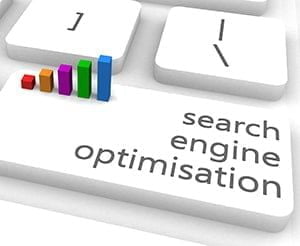 Ask any of the Google team what constitutes good practice for search engine marketing search engine optimisation and they are bound to answer some or all of the following, just like Google Webmaster Trends Analyst Gary Illyes did in a keynote address at Pubcon in Las Vegas in 2018. In his speech, he highlighted the most important things his audience should keep in mind when it comes to search engine optimisation then. And though a couple of years have passed, they all ring equally as true today.
The first mantra you should hold in your head – and perhaps the most important piece of advice anyone could give a website owner ever to boost website ranking – is to always produce quality content. After all, absolutely no-one will take the time to read through your website and find out more about what you have to offer, about your goods and services and why they should buy from you and not your competitors unless the pages add to their knowledge, entertain or otherwise engage them. So Illyes told SEO experts and website owners to keep their contents as relevant, engaging, up-to-date and clear as possible. He even suggested that it was a good idea to read each block of text out loud to be sure that they can be easily understood and don't sound forced or confusing.
Your second absolute priority to enhance website ranking is to maintain a mobile-friendly website.  Google is now prioritising mobile versions of websites in their process of indexing and ranking webpages. And that's not on a whim: it's in recognition of the fact that the clear majority of user searches on the internet nowadays are on mobile devices. So it's a must to make sure your website looks as good and operates as well on the small screen of a mobile phone as it does on a desktop. If you've not got with the 'mobile first' programme, then talk to your web designer or SEO agency about starting to get your website up to speed in this respect. You'll find more useful guides elsewhere on our website about the importance of responsive design and mobile friendly webpages, and what to do about it. If you don't have a mobile version, your desktop site will be moved to mobile-first indexing instead, and this can lead to lower rankings if it doesn't show up as well as it should on those small screens.
Next, have you gone HTTPS? You should have by now, but even a casual search across the internet shows that plenty of site owners haven't. Chrome continues to prioritise HTTPS sites over HTTP ones, so make sure you've updated your website to the more secure environment. Going HTTPS could also gain you a ranking boost in terms of search engine marketing search engine optimisation SEO, not to mention you'll appear more reliable and trustworthy to potential customers, so it's a win-win all round.
Fourth, it's back to the all-important content. In terms of search engine marketing and search engine optimisation, cut right down on anything unnecessary. In simple terms, Google only has time and resources to analyse a certain number of your webpages. That's what the search engine calls its crawl budget. If you have a site that hosts billions of web pages, it can really affect how much is indexed and ranked. That's why you should examine each and every one of your pages and remove any that are not valuable to your website.
Three Tips To Enhance Your Website Content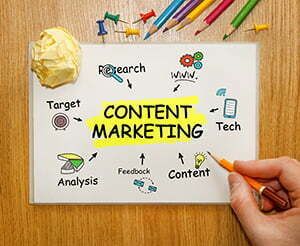 Now, we get onto the finer detail. Even if you're an absolute newcomer to the technical detail of search engine optimisation marketing, there are three fundamental areas you must understand before crafting your content.
First, use long-tail keywords. It used to be in the past that experts delivering search engine optimisation marketing services recommended incorporating short and direct, straight-to-the-point keywords to attract more online users to your website. With the incredible growth in internet usage, the vast numbers of websites online (some of whom will be your competitors) and the increasingly sophisticated intelligence behind how the search function works on search engines, you can't rely on this tactic anymore. Simple keywords may just be far too broad and general to separate you from your competition.
The solution to this, a common search engine optimisation practice nowadays, is to use long-tail keywords. Craft keywords that really reflect what you have to offer, so don't just use the word 'tyres', but 'new tyres in Solihull', for instance. Specific keywords that encapsulate what your firm has to offer will give your webpage stronger online visibility, and therefore raise the profile of your company's brand, products, and services. As a result, there will be less competition when users are searching for companies like yours and that makes it easier to rank in a higher position.
Next, be mindful of your anchor text. See those clickable words in a different colour to the rest of the text in an article or blog? That's called the anchor text and it serves as a link back to relevant pages on the remainder of your website when visitors click upon it. As well as considering long-tail keywords, Google also uses anchor text to rank your page or website. Choose key words to be designated as anchor text, but remember not to overdo it during the website optimisation phase. Using too much anchor text can lower your rankings.
Search engines like Google view anchor text as a factor in page ranking because these terms are related to the landing page. Google wants to ensure that only quality pages and websites are included in its top search results for particular queries. Because anchor text takes users to landing pages that have relevant content related to the link, there's a high possibility that cleverly used anchor text will equate to a good ranking in the search results.
Finally, invest time in blogging. The doom-mongers may say over and over again that blogging is dead, but in fact, it remains an essential tool in any successful search engine optimisation and internet marketing campaign. Don't just throw any content up and call it a blog, though. Consider what your users want to know about your products and services. Show yourself to be an expert in your field and add to their useful knowledge of a particular topic. Don't forget to include relevant keywords; and if asked to submit a guest blog article, make sure the site requesting it is relevant to your topic and highly regarded in your industry. Blog articles on authoritative sites score well with Google and can equate to a healthy website ranking improvement.
Expert Help From An SEO Agency With Many Years' Experience
These are trying economic times and many small, medium-sized and even large businesses are vying for space in an online world. Search engine optimisation done the right way can really help you stand out from the crowd. If you are too busy running your day-to-day business to spend the time and energy needed to enhance or even implement a successful SEO strategy, speak to us. Here at Position1SEO, we're experts in search engine optimisation and digital marketing and are highly experienced at working with companies of all sizes. We'll analyse the current status of your website and put together a tailored package of recommendations for work on your organic SEO to increase your traffic without blowing your marketing budget. Contact us for a free site audit and case studies of how we've helped a plethora of businesses like yours today.