The 4 Signs Of An Ideal Web Hosting Company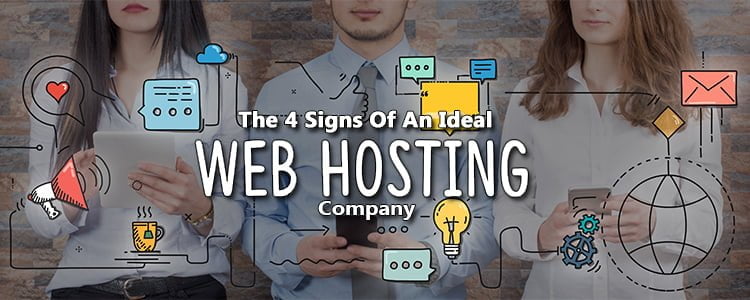 SEO experts and website owners have to consider various factors such as sitemaps and links. One important thing that doesn't get enough attention, however, is web hosting. Your chosen host is important and can affect major website elements like page speed.
In improving your overall site experience and more, choosing a high-quality and SEO-friendly web hosting service is crucial. Here are some major things to look for in a hosting company.
1. Offers helpful upgrade options. Dependable hosting companies can provide options that further benefit your SEO efforts. Some good ones to look for are automatic backups, multiple hosting plans, and SSL support.
2. Positive testimonials. Reading reviews about a hosting company can help you determine if they're worth hiring. Look for highly rated companies, or browse through testimonials to make sure their services will give you what you need.
3. Good customer service. Having responsive customer support is important, as you'll need immediate solutions to website problems. Choose a company that has a competent support team and 24/7 assistance.
4. High uptime guarantee. The most reliable companies can promise a high uptime guarantee, which means your website will be accessible for as long as possible. The top hosting services offer a 99.9 per cent uptime guarantee, which means your website will only be down for 8.8 hours annually.
It's also recommended to look for web hosting companies that can integrate with popular content management systems like WordPress to make your SEO efforts more convenient.
This blog post used information from https://www.searchenginejournal.com/technical-seo/web-hosting/. Click the given link for the full details.
Working with a reliable SEO service company can be highly advantageous in boosting your business' online reputation. Visit our homepage at Position1SEO and find out how our offers can benefit you and your business website.