This Is How Google Defines Quality Content According To John Mueller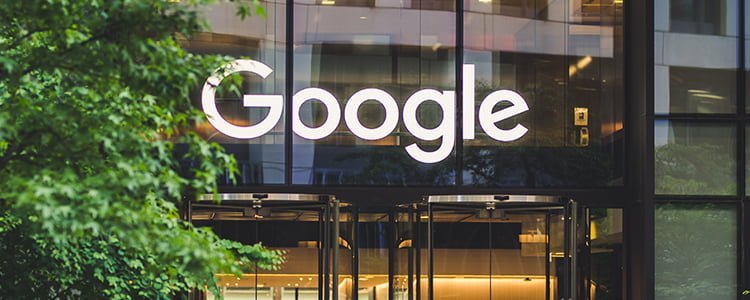 In a Google Webmaster Hangout, John Mueller answered a question on how search engine defines quality content. He deferred by stating that publishers and content creators can determine what quality content is way better than Google can. However, that's not totally a helpful answer for most SEO experts right now, given that the search engine sets content under a proverbial magnifying glass. Fortunately, Mueller explained what digital marketers should concentrate on to get to the top of search pages and acquire a nod of approval from Google.
"Quality content" is discussed by many online and in every digital marketing communities. All Google updates address content and consider it a surefire way to remain in Google's good books. In spite of the BERT update, the introduction of RankBrain, along with other Natural Language Processing solutions, nothing tends to thwart the necessity for quality content across online platforms and industries.
Since the most recent algorithm updates, Google began ranking search results according to user intent. Now, Google encourages content creators to produce user-centric, relevant and useful SEO content. The huge change concentrates on responding to the search intent of users and delivering an improved online experience.
In the Webmaster Hangouts session, Mueller further explained on what quality content is all about. He resolved one of the most intriguing and common queries that marketers have: How does Google decide who has created higher quality content if two websites are publishing on the same topic?
"With regards to quality content, in general, this is something where you as the site owner probably know a lot more about what is actually quality content for your specific kind of site," Mueller said. "What is quality? It's a subjective opinion of excellence. There aren't really any patents or research papers about creating a subjective opinion of quality across a range of topics. Something like authoritativeness has been researched. Authority is about accuracy and factual truth. A site that acquires links and other signals of affirmation can be said to be authoritative. A concept like quality is abstract and subjective. Search, in my opinion, is not about providing subjective answers but about providing useful answers that are accurate in terms of solving the question or need that underlies the search query, also known as search intent."
To sum it up, Mueller prompts content creators and marketers to concentrate on the way they can respond to user queries in the most effective way possible. He underpins, staying relevant and being helpful to the target market. Indeed, you're on the right path if you receive a great response from your target audience. This implies you've successfully answered the search intent of the user. The idea links in neatly with the writing formula for navigational, transactional or informational intent and then moving to the featured snippet.
Google Introduces COVID-19-Related Event Schema Types
Google rolls out a new type of event schema in response to the events going virtual, getting postponed and cancelled due to the COVID-19.
A number of new, optional properties have been added, one of which is the 'eventStatus' property. This enables website owners to indicate whether a certain event has been postponed, rescheduled, or cancelled.
Utilising the eventStatus property allows Google to let searchers see the current status of a particular event instead of dropping it from search results.
How to utilise eventStatus:
Rescheduled event (new date is known): Update the startDate and endDate together with the relevant new dates. Optionally, you can also label the eventStatus field as EventRescheduled and add the previousStartDate.
Postponed event (new date not known): Retain the original date inside the event's startDate until you determine when the event will occur and update the eventStatus to EventPostponed.
Cancelled event: Set the eventStatus property to EventCancelled while keeping the original date in the event's startDate.
In-person event transformed to online-only: Optionally update the eventStatus field to show the change with EventMovedOnline.
More Guidance for Virtual Events
Google provides more assistance, particularly for virtual events. In case your event is taking place online, ensure to utilise these properties:
Set the location to the VirtualLocation
Set the eventAttendanceMode property to OnlineEventAttendanceMode.
VirtualLocation and eventAttendanceMode can be utilised even though they are still under Schema.org's development.
Inform Google About Event Changes
Last but not least, as a rule of thumb with any structured data changes, it is recommended to let Google know so they can provide the right details in the search results.
One great way to execute this is by making your sitemap automatically available using your server. In addition, you can inform Google specifically about your sitemap's location by entering this URL in the address bar: http://www.google.com/ping?sitemap=URL/of/file.
Information in this SEO UK blog was gathered from https://www.searchenginejournal.com/best-seo-content-tips/284899/ and https://www.searchenginejournal.com/google-rolls-out-new-types-of-event-schema-as-covid-19-causes-more-cancellations/355686/. Go to these links for more details.
Are you having problems in boosting site traffic and conversion? Then maybe it's time to seek the help of an experienced SEO consultant right now. Know how our services can help you by heading over to our page.