This Is What Google Recommends When It Comes To URL Length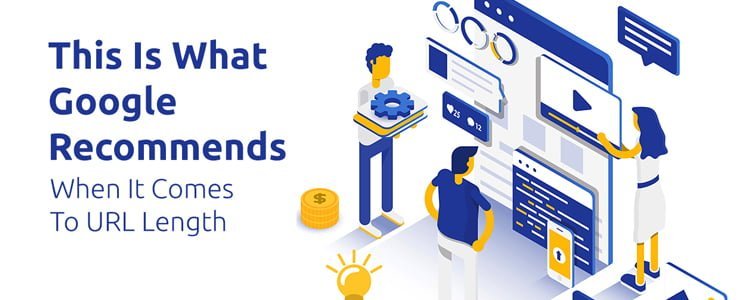 In a recent Google Webmaster Central hangout discussion about the relevance of URL length to search engine optimisation, John Mueller of Google said that URLs should be kept under 1000 characters only.
SEO experts and webmasters have nothing to worry about their URL length most of the time unless they are nearing the said 1000 character mark. It is unusual for URLs to be this long or exceed it. However, this is possible to reach because of parameters, folders with file names and other factors that can expand it significantly.
On the other hand, Mueller said that what everyone should focus on is if the URL can be crawled and indexed by Google and that the content can be picked up through a certain URL. In addition, it should be noted that web browsers can handle URLs that have up to 2000 characters in length. In fact, Mueller stated in a 2009 Google help forum thread that they can still crawl and index URLs with more than 1000 characters. However, he said that this is not advisable.
To put it simply, URLs must be kept short and simple. But it is never bad if they get overly long, as long as they won't exceed the 1000 character mark advised by Google.
All details of this article came from https://www.searchenginejournal.com/googles-john-mueller-recommends-keeping-urls-under-1000-characters/. Click the link for more information.
Do not hesitate to get professional SEO services if you want to improve your rankings in the search engine results pages. Visit Position1SEO right now and learn how our services can benefit you.