This Is What You Need To Know About The New Google Playbook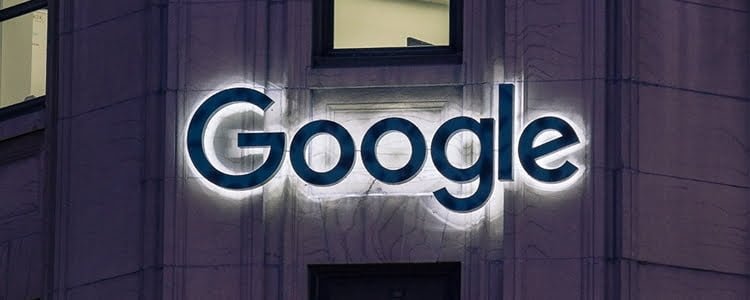 A lot of SEO UK professionals and business owners are having a tough time because of the coronavirus pandemic. To help them, Google has released the Covid-19 Marketing Playbook. This Google playbook provides a framework with which you can easily create an effective marketing strategy.
The framework was produced in line with Google's findings on the ways companies are working their way through the changing environment.
These are the three paths to economic recovery, as stated by Google:
Respond
Rebuild
Recover/Re-frame
Here's the complete outline for these steps:
Respond
What's Happening?
Businesses are responding and adapting to fast-changing consumer behaviour and fluctuations in demand.
What Can You Do?
Solve what matters today to get your business ready to rebuild.
Rebuild
What's Happening?
Businesses are planning for the recovery and rebuilding their marketing fundamentals, with deeper insights, tools, and measurement.
What Can You Do?
Prepare to capture dynamic demand and position yourself well for the recovery.
Recover/Reframe
What's Happening?
Businesses are reframing their business models and digital marketing practices to restart or maintain growth.
What Can You Do?
Implement marketing learnings from the crisis into your long term business strategy to drive sustained growth.
These are the three stages of marketing strategy:
Consumer insights to drive your approach
Assess the impact on your business
Take action now
Consumer Insights
The consumer insights portion of the Google playbook explores changes in the behaviour of customers. Understanding this is crucial for marketers, SEO experts, and webmasters who are aiming for more effective programs, as well as for businesses converting to digital sales. The insights are obtained from the data points that pertain to search changes and patterns in consumer behaviour.
Here are the search patterns linked to the pandemic:
Shock – This pertains to the abrupt shift in consumer behaviour that isn't likely to continue, such as searches about school closings.
Step change – This points to stabilisation at increased levels of the unexpected shift in behaviour, meaning it might continue. For example, searches relevant to home exercises.
Speed up – This is about the boost in the current behaviour, which is likely to sustain or continue. These searches can be related to deliveries.
To assist everyone in determining search patterns, Google suggests these tools:
Google Alerts – enables you to create custom notifications for news and results for your selected subjects and keywords.
Google Trends – displays how searches actually trend, as well as comparing them to other keyphrases.
Find My Audience – helps you figure out your viewers on YouTube
Shopping Insights – lets you view the trends related to shopping, including brands and product categories.
Marketing Response From Google
Here are the five principles that Google utilises to respond to the shifting trends in search, as well as ensuring that their tactics are relevant to consumers:
Content – talks about localisation
Constantly reassess – flexibility and responsiveness to shifting trends
Creative considerations – evaluation of words, tone, and artworks suitability
Changing priorities to navigate uncertainty – exhibiting helpfulness to cater to current events
Contribution, at every opportunity – determining how pandemic-related brands can help
Why Is The Covid-19 Marketing Playbook Beneficial
With the newly-released Google playbook, you can form a better idea as to  what's the best action to take, as well as how you can get more customers for your business.
And while some sections are mainly for Pay Per Click advertising, such a playbook plays a big part in how businesses help their customers while sustaining the business itself.
How Google My Business Is Helping Companies During This Pandemic
With the current pandemic, it's not surprising that a lot of businesses are also struggling to maintain their good reputations online. That said, many are now relying on their Google My Business listing to inform their customers or clients about abrupt changes like temporary closures or reduced operating hours. Listed below are some facts about this current situation.
Relying on GMB listings
Generally, GMB listings are used to acquire necessary information, such as customer feedback or store operating hours with a goal to knowing more regarding the location of a business. But because of the current pandemic, these searches have shifted quickly in response to the sudden change on consumers.
These are some examples:
"What are your hours?" is now "Are you open while we are in lockdown?"
"What does your menu look like?" is now "Do you offer curbside delivery?"
And since Google hasn't released any features that are helpful for posting information relevant to the coronavirus, businesses must find a way to do so. Some of the things they have to share include the availability of their products or services, change in operating hours, as well as special measures they're taking for customer safety.
With the current UK lockdown and additional shielding for those with the greatest health needs, businesses offering essential services are recommended to stay operational. And while a lot of people are relying on posts by Google, it's still not as reliable as it should be since the Q&A functionality has been disabled. Nonetheless, it's a big deal for businesses if they can rely on an updated GMB listing during this pandemic.
Google is responsive
Thankfully, businesses are still receiving support from Google through their GMB listings. Google was reported to have suspended the Q&A functionality and customer review in order to prevent the spread of misinformation, especially from those who are those taking advantage of the situation.
Before, several useful features were released by Google to allow businesses to easily share important information like COVID-19 Post type. This also enables companies to update their pages on GMB with information related to the pandemic such as temporary closures or reduced store hours. Google has also able to respond fast when glitches on the features have been reported. Before, Google was used to living with the flaws and just admitting that the first launch is not always perfect. But now, Google knows that businesses need them to survive, so there's no room for such mistakes.
As of now, businesses are expecting Google to turn the temporary features into permanent ones, especially during this pandemic. Indeed the chance to make such features accessible in the knowledge panel can support a business in a certain way.
It's never right to settle for "good enough"
With the current situation, it is quite apparent that many businesses are relying on GMB. Aside from that, human-inflicted issues and natural disasters can also affect a business without any warning. And when that happens, GMB listings can become a vital lifeline for businesses.
The point here is, it's not actually a good idea to sit around and wait for a disruption to crash before you deal with the GMB listings. In fact, those who have readily planned out their content were obviously the prepared ones at the beginning of the pandemic, compared to businesses without updated GMB listings. The prepared ones were able to learn ways on managing features like Google Posts and quickly inform their customers regarding necessary information even before the impact of pandemic become worse. So what should you do? Make sure you master your Google My Business listings.
Details in this SEO blog first appeared on https://www.searchenginejournal.com/google-covid-19-playbook/364280/ and https://searchengineland.com/when-your-google-my-business-listing-becomes-your-lifeline-333482. Know more by visiting these links.
Increasing site traffic and sales all at once is never an easy task to accomplish. But with the help of trusted SEO professionals, you can do just that without exerting too much effort. To know how our time and services can be beneficial to you, visit us today at Position1SEO.