This Is Why Google My Business Advises Businesses Hit By COVID-19 To Update Their Listings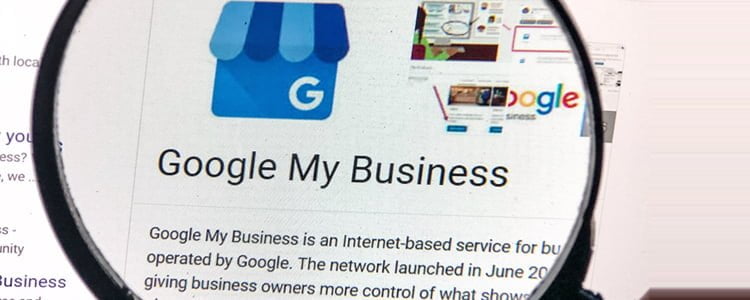 Google is asking SEO companies, webmasters, and all kinds of businesses to update their Google My Business listings if they are impacted by COVID-19. A new help document has been released by the search engine giant outlining how to update their contact numbers, business descriptions, operating hours, and/or use Google Post for sharing information.
Help document from Google. A notice from Google can be found at the top of Google My Business support pages. It reads: "If your business is affected by COVID-19, update your profile to provide the most accurate info. Learn more".
As an example, you can change operating hours if you are closing earlier than usual or include more information in your description. These updates can be seen on your Business Profile on Google Search and Maps.
Why we care. It is a must to update your customers regarding the operations of your business. If you are impacted in any way that might affect your business hours, or you have to update the contact details to go to your home or cellular number, or anything else, Google advises everyone to inform their clients regarding these details. People always use Google search to check up-to-date information about your business. So right now, Google is reminding everyone to update their Google My Business listing with those details.
You Can Now Know When To Worry About Your Sitemap If Your Site Falls Into This Criteria
Daniel Waisberg from Google explained that websites have no real need for a sitemap unless they fall into one of three categories.
This topic was discussed by Waisberg in the most recent episode of Search Console Training series by Google on YouTube. The video centres on the fundamentals of how to utilise the Google Search Console sitemap report. Most SEO professionals and webmasters usually refer on sitemaps report in Search Console regularly for each website that they manage.
John Mueller of Google briefly appeared in the video to ask: "If I don't have a sitemap will Google find all of my pages"?
Let us start here.
Can Google Locate Pages Without A Sitemap?
Most the time, Googlebot can easily discover the content if the site is relatively small and with all of its pages properly linked.
"You don't need to worry about a sitemap," Waisberg says, before adding, "However, if your site meets one of the following criteria, a sitemap might help Google decide what and when to crawl your website".
A sitemap is most helpful if:
The website is pretty huge
The pages are isolated
The site is new or modified regularly
In such cases, a sitemap can help direct Googlebot towards new content and show how to locate isolated pages. Moreover, a sitemap can be used to know which content to prioritise when crawling, and this is most useful for huge websites.
According to Waisberg, using a sitemap does not offer any guarantee, which means Google won't crawl all URLs included in a sitemap at all times.
On the other hand, excluding URLs in a sitemap does not ensure that they will not be crawled. Google has the capacity to discover pages whether they are in a sitemap or not.
Using A Sitemap Is All Right
Even though Google doesn't openly advise that every site should have a sitemap, Waisberg said that having one won't cause any harm.
Therefore, if you're uncertain whether your site should have one or not, you can choose to be cautious and use one.
"In most cases, your site will benefit from having a sitemap", Waisberg says.
Automatically Generated Sitemaps Recommended By Google
When creating sitemaps, Google strongly advises on using automatically generated sitemaps over manually creating one.
Preferably, the system running your website will automatically make sitemap files for you. There are also Drupal extensions and WordPress plugins available for carrying this out.
Last but not least, be mindful of sitemap file sites. If your website is so huge that it needs numerous sitemap files to be able to contain every URL, then there's no problem with that.
Details of this blog are gathered from https://searchengineland.com/google-my-business-tells-businesses-affected-by-the-coronavirus-to-update-listings-330331 and https://www.searchenginejournal.com/google-only-worry-about-sitemaps-if-your-site-meets-this-criteria/353290/. Click the links for more information.
With so many SEO companies UK based right now, always keep in mind that the one you should hire should be reliable, skilled, approachable, and updated with the current Internet trends. Check Position1SEO right now to learn more about our available packages.